Inventory of Jewish Metrical Registers of Eastern Galicia
held in AGAD (Archiwum Główne Akt Dawnych w Warszawie
Warsaw) Fond 300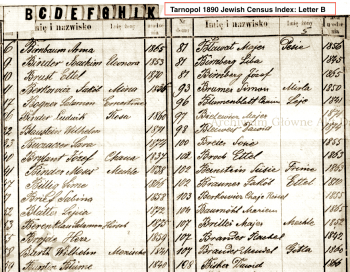 This list was updated on November 7, 2014.
All AGAD's Jewish metrical records from eastern Galicia are held in its Fond 300, which now contains 3,119 books. AGAD has digitized many of the books in this Fond that are publicly available and has uploaded the page images onto its own web site. Gesher Galicia has produced an inventory (below) of all 3,119 books in Fond 300, based on AGAD's own inventory, but sorted by town name. It includes links to AGAD's page images, where available. Clicking on the links will bring up the set of page images for the register in question. To read more about the history of Fond 300, including the recent identification of "unknown" towns, and this history of "Jewish Metrical Records from Eastern Galicia held in Warsaw," click here.