/ Meeting Year: 2014
Austria Poland, Ukraine: 3 Countries, 5 Archives, 12 Wonderful Days of Discovery – New York City
Gesher Galicia Spring 2014 Regional Meeting in New York City plus:
Austria, Poland, Ukraine:
3 Countries, 5 Archives, 12 Wonderful Days of Discovery
Sunday, May 18, 2014 – 11:00AM – 1:00PM
Center for Jewish History
Forchheimer Auditorium
15 West 16th St.
New York, NY 10011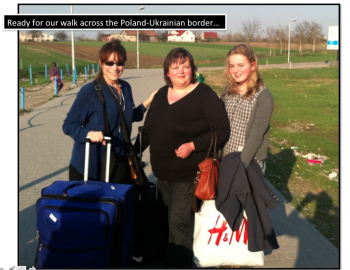 Gesher Galicia will return to Manhattan for our annual spring SIG meeting. In addition to highlighting what's new with our research projects, the All Galicia Database, and our website, there will be a special presentation: "Austria, Poland, Ukraine: 3 Countries, 5 Archives, 12 Wonderful Days of Discovery."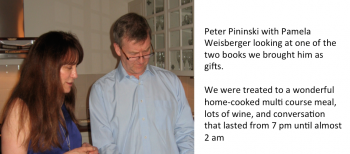 GG board member, John Diener, from Ottawa, Canada and I will talk about our trip in April 2013 to Austria, Poland, and Ukraine. We timed the trip to attend the opening of the Museum of the History of Polish Jews building in Warsaw, and over twelve days we visited archives in Vienna, Warsaw, Przemysl, Lviv and Ternopil. In Warsaw we toured the new Museum, viewed "Rotem," a powerful documentary on Warsaw Ghetto fighter, Simcha Rotem, heard a "Bund Band" jazz concert, were treated to an incredible dinner with Piotr Pininski, great grandson of Count Leonard Pininski, the magnate nobleman who once owned the Galician town of Grzymalow where John's father and my grandfather were born. Later, in Ukraine, escorted by Alex and Natalie Dunai, we visited Grzymalow, and viewed its ruined synagogue, cheder and decimated Jewish cemetery. Learn about the trip's highlights, get glimpses of the Museum's core exhibition which will debut this October, learn the challenges of archival research in different locales (from white gloves to burnt documents and moldy dust) and discover the exceptional opportunity to connect past to present through investigative genealogical research.
The program runs until 1:00PM and after a short lunch break the Jewish Genealogical Society of New York will hold their regular program, starting at 2:00PM: Immigration and Naturalization Service (INS) Citizenship Records: Beyond the Basics" with Zack Wilske from the USICS. Info at: www.jgsny.org
Admission to the regional meeting is free. No reservations are necessary.
Directions to the Center for Jewish History are here: http://www.cjh.org/p/9
John Diener is an Ottawa, Canada businessman who is also the vice-president of the Jewish Genealogical Society of Ottawa, and is on the board of directors of Gesher Galicia. John co-sponsored the filming of all matzevot in Zhvanets, Ukraine; the data on these 1,200 stones was submitted to JOWBR and he has amassed 2,500 names on his family tree. John is shtetl leader for Grzymalow, Ukraine and writes a monthly column, Connecting the Branches, for the Ottawa Jewish Bulletin. He is the proud owner of Saslove's Meat Market in the center of Ottawa's historic marketplace, which has been an institution in the city since 1954.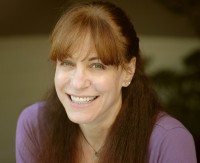 Pamela Weisberger is president and research coordinator of Gesher Galicia and 1st V.P./program chair for the Jewish Genealogical Society of Los Angeles. She is also a professional genealogist, writer, genealogical videographer and international speaker and has conducted research in Polish, German, Israeli, Ukrainian, and Austrian archives.