/ Meeting Year: 2014
Historic Cadastral Maps as a Resource for Genealogists – Tel Aviv, Israel
Wednesday, May 21, 2014 – 7:00PM
Bet Ariela Public Library,
25 Shaul Hamelech Blvd
Tel Aviv, Israel 61332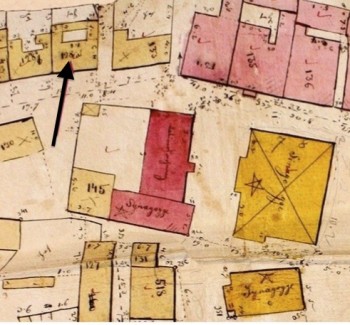 Although many types of maps can be useful to genealogists, cadastral maps are particularly valuable because house numbers are usually listed on the vital records obtained from archives. Where the accompanying land and tax records also exist, less apparent family details can emerge which can shed light on a family's economic position in the broader community. Physical changes in the town itself can also be studied where maps and records exist for multiple years. Other valuable uses include identifying and planning Jewish heritage preservation, layering of records and other information for individual structures, and understanding the whys and wheres of historical town decisions. While Rohatyn's 1846 cadastral map and accompanying land records will be the focus, the utility of this oft-overlooked resource is applicable to other Galician town and cities under the Hapsburg Empire.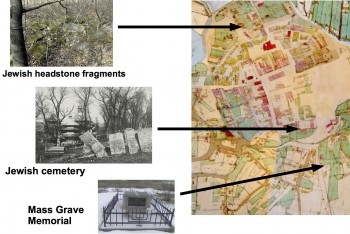 Sponsored by the Israel Genealogical Association (IGS) Info: http://www.isragen.org.il/
Marla Raucher Osborn, Gesher Galicia Board member and former California attorney, has written and lectured internationally about her research and travels across Poland, Ukraine, and Moldova. She is the project lead for the Rohatyn Shtetl Research Group's Jewish headstone recovery and memorial project. She has spoken at past IAJGS conferences about Galicia, Rohatyn, and her own family research, and is a regular contributor to several Jewish genealogist and preservationist digests. In 2012 and 2013, Marla spoke to high schoool students in both Poland and Ukraine, and participated in a French documentary film on Jewish heritage travel in Galicia. Marla also took part in a conference on Managing Jewish Immovable Heritage in Kraków. In summer 2014, Marla and her husband return to Poland after spending two months in Israel.