/ Meeting Year: 2014
Rohatyn: A Typical Galician Town in Western Ukraine – Jerusalem, Israel
Sunday, April 6, 2014 – 6:30PM
AACI Jerusalem
37 Pierre Koenig, 4th floor
Jerusalem, Israel
Speaker: Marla Raucher Osborn
Sponsored by the Israel Genealogical Research Assocation (IGRA)
Marla will discuss ongoing Jewish heritage projects in the town: the projects, the challenges, and how the Rohatyn descendants' group is working to preserve
memory in a town where no Jews live today.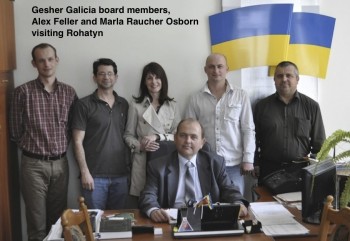 The Rohatyn Shtetl Research Group is an online descendants group with 200 members who trace their family roots to Rohatyn. The group has assumed responsibility for several Jewish heritage projects in town, including the continued recovery of Jewish headstones, the creation of spaces of Jewish memory and information, and the digital documentation of artifacts of Jewish significance. The lecture will explore the indispensible relationships established to-date with the current Rohatyn community, the issues and questions raised in deciding what to do (or not do) and how to proceed, and the implications of those decisions for the town, the genealogist, and the long-term preservation of Jewish memory.
Info at: http://genealogy.org.il/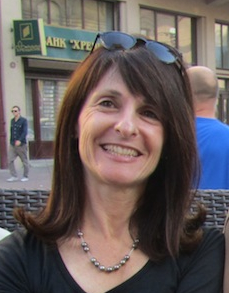 Marla Raucher Osborn, Gesher Galicia Board member and former California attorney, has written and lectured internationally about her research and travels across Poland, Ukraine, and Moldova. She is the project lead for the Rohatyn Shtetl Research Group's Jewish headstone recovery and memorial project. She has spoken at past IAJGS conferences about Galicia, Rohatyn, and her own family research, and is a regular contributor to several Jewish genealogist and preservationist digests. In 2012 and 2013, Marla spoke to high schoool students in both Poland and Ukraine, and participated in a French documentary film on Jewish heritage travel in Galicia. Marla also took part in a conference on Managing Jewish Immovable Heritage in Kraków. In summer 2014, Marla and her husband return to Poland after spending two months in Israel.