Meeting Type: Special Programs / Meeting Year: 2013
"Searching the All Galicia Database & Gesher Galicia Map Room" – New York Public Library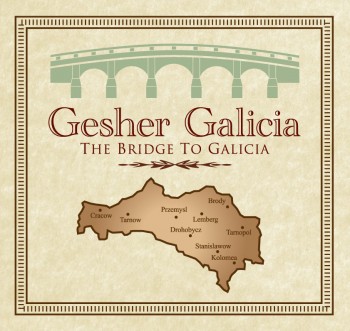 Wednesday, October 30 – 5:30PM, New York Public Library, Manhattan co-sponsored by the New York Genealogical & Biographical Society,
Speaker: Pamela Weisberger
Searching the All-Galicia Database & Gesher Galicia Map Room Online
The All Galicia Database (AGD) on the Gesher Galicia website has over 230,000 records from 79 data sources from birth, death, marriage and divorce records to directories, school, voter, tax and landowner records from the former Austro-Hungarian province of Galicia, which today covers eastern Poland and western Ukraine.  These diverse community resources cover all the ethnic/religious groups from these towns:  Jews, Poles, Ukrainians, Ruthenians, Germans, Catholics, Greek Catholic and Orthodox. Gesher Galicia's digital "Cadastral Map Room" has the largest online collection of property maps from the Austrian Empire.  These high-resolution maps often show the names of the landowners and shop-owners written onto plots, fields and in market square.  Learn about our Galician Archival Records Project and how to use the AGD, in conjunction with the Cadastral Map Room and the GG records inventory, to find your ancestors and link the indexes and maps to the original source documents from overseas archives.  There will be a brief overview on the best approach to Galician research presenting examples of unusual 18th – 20th century records which can expand your genealogical research and enhance your knowledge about the lives of your ancestors:
Pamela Weisberger the 1st V.P. and program chair for the Jewish Genealogical Society Los Angeles, president and research coordinator for Gesher Galicia, Inc., and was co-chair of the 2010 IAJGS International Conference on Jewish Genealogy.  A professional genealogist, writer, and internationally-known lecturer, she has conducted research in Polish, German Ukrainian, Hungarian and Austrian archives. She created the Galician Archival Records Project and the Gesher Galicia Cadastral (Virtual) Map Room.  One of her specialties is historical newspaper research.  She holds a B.A. from Washington University in St. Louis and an M.S. from Boston University.
Location: New York Public Library's Stephen A. Schwarzman Building, South Court Auditorium, Fifth Avenue at 42nd Street, New York, NY. Free of charge.
More info at: http://www.nypl.org/locations/tid/36/node/215506?lref=36%2Fcalendar