/ Meeting Year: 2014
Snakes & Ladders: Innovative & International Approaches to Genealogy – Perth, Australia
Thursday, March 27, 2014 – 7:30PM
Noranda Chabad Synagogue
11 Gardon Court
Noranda, Western Australia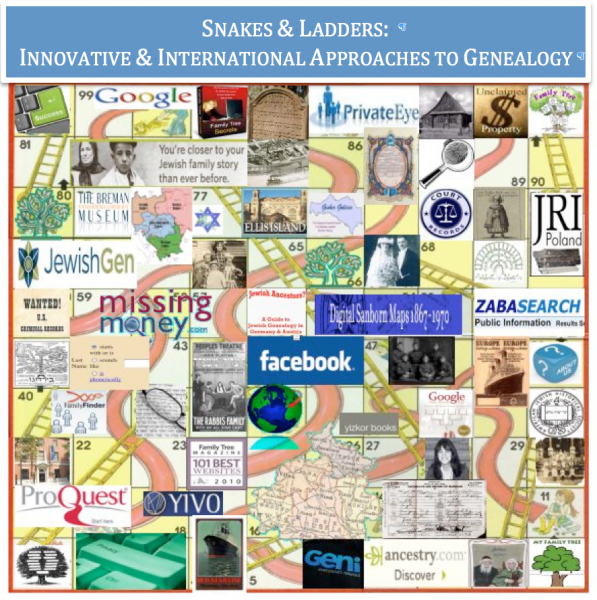 If you treat genealogical research like a game to be mastered or a puzzle to be solved, it makes the adventure of finding your family that much more challenging and exciting. This presentation covers unusual, creative — or simply overlooked resources in genealogical databases you know about and ones you never considered! Highlights will be new approaches to well-known Internet resources and creative ways to Google, along with thinking "outside of the box" and revisiting old research with fresh eyes. Also covered will be the surprising riches found in newspapers, directories, real estate, court, bank records and criminal records and how to tweak "people finder" sites to really find missing and elusive relatives. The riches of regional special interest groups (Hungarian, Galician, Lithuanian, Polish, German & Ukrainian will also be covered.) Learn how to navigate your genealogical game-board using imaginative strategies for untangling roots or discovering new budding branches to complete your ancestral jigsaw puzzle.
Sponsored by the Jewish Historical & Genealogical Society of Western Australia. Members $3.00, non-members $6.00, including kosher supper.
More info contact: jhgs@iinet.net.au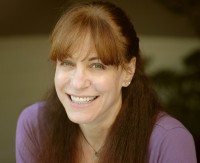 Pamela Weisberger is president and research coordinator of Gesher Galicia and 1st V.P./program chair for the Jewish Genealogical Society of Los Angeles. She is also a professional genealogist, writer, genealogical videographer and international speaker and has conducted research in Polish, German, Israeli, Ukrainian, and Austrian archives.