() () ·
The Brettschneiders: Collaborative Research on a Galician Family
by Bette Stoop Mas
The Brettschneiders are intertwined with Renee Stern Steinig's and my Schächner and Steinig families. Renee and I set out to determine whether our three branches of Brettschneiders are related to each other and ended up researching all of the Brettschneiders from Eastern Galicia in the Austrian Empire near the borders with Bukovina and Russia.
Most Jewish Brettschneiders in the United States emigrated from three towns and their surrounding villages. Several "cross links" exist between towns within family branches.
Korolowka in Borszczów district, now Oleyëvo-Korolëvka, Ukraine, coordinates 48°44′ N 25°59′ E.
Novosiolka, identified as Novoselka-Kostyukova in Zaleszczyki district, now Novosilka, Ukraine, 48°43′ N 25°55′ E, located only 3.1 miles west-southwest of Korolowka.
Zastavna, 48°31′ N 25°51′ E; and Czernowitz, 48°18′ N 25°56′ E, in Bukovina, later Romania, now Chernivtsi, Ukraine; located 15.9 miles south-southwest and 30 miles south of Korolowka, respectively.
A possible connection exists with Kamenets Podolsky, Russia, 48°40′ N 26°34′ E, 27 miles east of Korolowka across the Zbrucz River border, now Kamyanets Podilskyy, Ukraine.

[not-level-gesher-galicia-member]

Gesher Galicia members,

log in

to read the rest of this Galitzianer article.

Not a member?

Join today

and get access to almost two decades of back issues!

[/not-level-gesher-galicia-member][level-gesher-galicia-member]

We discovered fascinating stories that helped put puzzle pieces together as we searched hundreds of documents, studied maps, created family trees, contacted Brettschneider descendants, and visited cemeteries, looking for clues to link branches and challenging our genealogical research skills in an effort that was enhanced by our collaboration.
Brettschneider Town Mayor
Several descendants told similar stories of a Brettschneider town mayor who was awarded a precious bejeweled object or crystal goblet by the Austrian Emperor.
Korolowka Caves
One of the survivors who lived underground in the Korolowka caves during the Holocaust told us about the Brettschneiders in Korolowka and identified the renowned town mayor. Esther Stermer's privately published memoir about the caves, We Fight to Survive, contains photos of several Brettschneiders. The astounding story was told by Peter Lane Taylor with Chris Nicola in The Secret of Priest's Grotto: A Holocaust Survival Story (Kar-Ben Publishing, 2007).
American Thread Company in Willimantic, Connecticut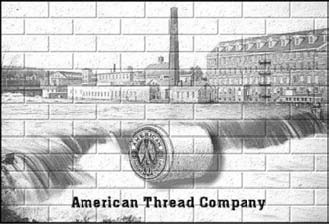 A large branch of New York City Brettschneiders looking for business opportunities heard of a small town in northeastern Connecticut in which was located the world's largest thread mill, a British-owned corporation called the American Thread Company. Built in the 1850's at the falls of the Willimantic River, this company began hiring large numbers of Polish-speaking workers. Being proficient in Polish, the Brettschneiders opened a grocery store near the mill where the workers lived and the rest is history, as they opened other businesses—tavern/liquor store, supermarket, restaurants, furrier, pharmacy—and became a prominent family in the business life of Willimantic.
Brettschneider Funeral Homes
Three Brettschneider brothers began with a horse, a stable, a garage, and the National Funeral Car Company and divided New York City into Lower East Side, Upper Manhattan, and Brooklyn funeral homes.
Brettschneider Who Died Falling Off a Cliff
Some similar stories about falling off a cliff or into the Grand Canyon were not conclusive in identifying this Brettschneider.
The Power of Collaboration
The value of another set of eyes, learning from each other and har- nessing each one's strengths, and knowledge cannot be overemphasized. It was surprisingly difficult to find Brettschneider documents that were indexed with spellings such as Battshnider, Bradechnteber, Bradttschneide, Breadschneider, Breastschneider, Breclechutder, Bretbakender, Bretrchnater, Brettachneider, Brettechouider, Brettochreider, Brettrohneider, Brettscherdner, Brettschnerides, Brettschweider, Brettsohneider, Brotshneielar, Bultshnibey, Buttschneider, Parttathmander, Portschneider, and Resttschneider. The SSDI truncates the name as Brettschneid (maximum 12 letters).
We extracted data and determined relationships from ship manifests, censuses, and draft registrations; requested marriage and death records and created family tree branches by combining clues based on addresses, names of relatives on documents, occupations, cemetery monuments, and family stories. Traditional naming patterns helped us distinguish between different people with the same given names and recognize multiple given names for the same person. We connected with descendants using JewishGen Family Finder, Private Eye, People Finders, and Facebook.
The Case for Single-Surname Research
We would never have been able to link so many branches without expanding our research to all of the Brettschneiders. Thinking "outside the box" to include nearby towns, collateral relatives, and distantly related families yielded additional clues. Eventually, we hit brick walls that can be surmounted only by non- existent earlier vital records, documents not currently available, or DNA analysis, leaving many presumably related branches still unconnected.
[/level-gesher-galicia-member]