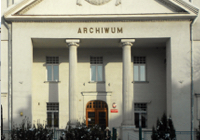 Gesher Galicia's current research projects.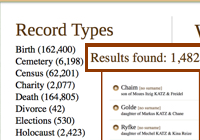 Online database with over half a million records from Galicia.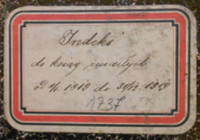 Inventories of genealogical records in Polish and Ukrainian archives.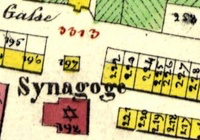 Large-scale, zoomable cadastral and regional maps from Galicia.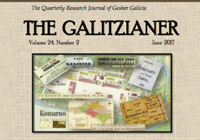 Gesher Galicia's quarterly research journal, published since 1993.
Upcoming Programs
Tuesday, September 10 – Thursday, September 12, 2019
SECOND INTERNATIONAL CONFERENCE ON "JEWS IN GALICIA"
to be held in Kraków, at the Jagiellonian University and Galicia Jewish Museum. For more details of this conference, click here. Tony Kahane will present a paper at the conference on "Institutional antisemitism in the territory of the former Galicia, 1935-1939", of which this is the abstract. Here is the final program for the conference.

Sunday, September 22, 2019, from 11:00 a.m. to 12:00 p.m. and from 1:00 p.m. to 3:00 p.m. Meeting of the Jewish Genealogical Society of Greater Washington D.C. Location: B'nai Israel Congregation, 6301 Montrose Rd, Rockville, MD 20852. Andrew Zalewski will present: WORKSHOP: Resources for Genealogical Research (Galicia) (11:00 a.m.-12:00 p.m.) and MEDICAL GLOBETROTTERS AND PERSEVERING WOMEN FROM GALICIA (1:00 p.m.-3:00 p.m.).
Recent Programs
GESHER GALICIA AT THE IAJGS CONFERENCE IN CLEVELAND

Sunday, July 28 – Friday, August 2, 2019. 39th IAJGS International Conference on Jewish Genealogy. Hilton Cleveland Downtown, Cleveland, Ohio, USA. Registration required. https://www.iajgs2019.org
Sunday, July 28, 2019 SHARE FAIR (11:30 am – 2:30 pm)
Wednesday, July 31, 2019 GALICIA DAY: Galicia Basics: What Every Galitzianer Needs to Know, Speakers: Shelley K. Pollero, Renée Stern Steinig (9:15-10:30 am); Gesher Galicia SIG Meeting (10:45 am-12:00 pm); Gesher Galicia Luncheon : Dr. Steven Turner will present Traveling Through the Heart of Galicia: A Galitzianer's Journey (12:15 -1:30 p.m.). Click here for details and more conference programming of interest to Galitzianers.

Sunday, June 2, 2019, from 1:00 p.m. to 3:00 p.m. Meeting of the Jewish Genealogical Society of Central Maryland. Location: The Residences at Vantage Point 5400 Vantage Point Road, Columbia, MD 21044. Andrew Zalewski will present: SURVEYS AND MAPS OF GALICIA: VISITING ANCESTRAL TOWNS AND MEETING THE NEIGHBORS. For further details, please

click here




---
Gesher Galicia is a partner of the following organizations: