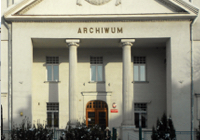 Gesher Galicia's current research projects.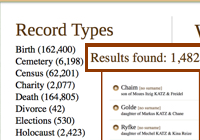 Online database with over half a million records from Galicia.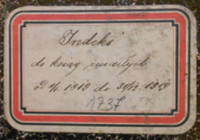 Inventories of genealogical records in Polish and Ukrainian archives.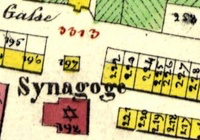 Large-scale, zoomable cadastral and regional maps from Galicia.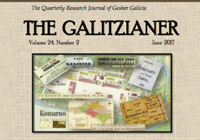 Gesher Galicia's quarterly research journal, published since 1993.
Przemyśl Identification Project

|

Learn more about the project to shed light on 577 index books of unknown origin
Upcoming Programs
Sunday, February 21, 2021, 10:00 a.m. PST (1:00 p.m. EST). A virtual meeting hosted by the JGS of Sacramento featuring Andrew Zalewski, VP of Gesher Galicia who will present JEWISH GALICIA: VIBRANT PAST REDISCOVERED. The talk is of interest to audiences interested in Jewish genealogy and will be illustrated by historical images, archival documents, and maps. Through different sources discover the largest Jewish community in multiethnic Austria-Hungary. Registration details to follow.


Recent Programs
Sunday, November 8th, 2020, Zoom Membership Meeting live from 12:00 p.m. to 1:00 p.m. US EST (9-10 a.m. Pacific, 5 -6 p.m. UK, 6-7 p.m. Central Europe, 7-8 p.m. Israel, 4 a.m.-5 a.m. next day Australia). Please join us for updates and Q&A. Reserve your spot here.

Sunday, October 25, 2020, Joint Program by Gratz College, Melrose Park, PA and Gesher Galicia. Andrew Zalewski, VP of Gesher Galicia, presented: THE BATTLE FOR JEWISH RIGHTS. The talk focused on a tumultuous period in Galicia and will be illustrated by unique records. A recording of the webinar is on Gesher Galicia's YouTube channel here (please subscribe).

Sunday, September 6, 2020, recorded webinar presentation for members. Chuck Fishman, internationally renowned photographer, presenting: Roots, Resilience, Renewal: Photographs and Stories of Jewish Life in Poland: 1975-1983 and 2013-2019. Viewing available to Gesher Galicia members through membership portal.


---
Gesher Galicia is a partner of the following organizations: