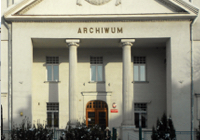 Gesher Galicia's current research projects.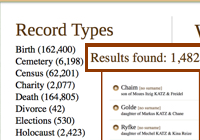 Online database with over half a million records from Galicia.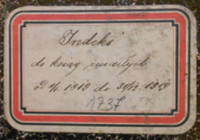 Searchable sources from Poland and Ukraine, and from other countries.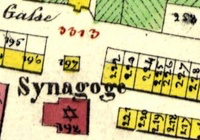 Large-scale, zoomable cadastral and regional maps from Galicia.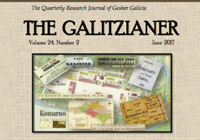 Gesher Galicia's quarterly research journal, published since 1993.
Przemyśl Identification Project

|

Read here about the final results of the project and the identification of 582 record sets of previously unknown origin
Recent Programs
Sunday, November 6th, 2022 (12:00-1:00 p.m. ET). Gesher Galicia Zoom Membership Meeting. The link to the Zoom meeting will be provided to members by email.
GESHER GALICIA AT THE IAJGS 2022 VIRTUAL CONFERENCE

Monday, August 22, 2022 (11:15-12:15 p.m. ET). Gesher Galicia SIG Meeting. This is a live meeting. Conference Registration required.

Tuesday, August 23, 2022 (4:00-5:00 p.m. ET). Galicia Basics: What Every Galitzianer Needs to Know. Speakers: Shelley K. Pollero, Renée Stern Steinig. This is a live presentation. Conference Registration is required. Details at www.iajgs2022.org.

July 5, 7, 12, and 14, 2022. A four-part online course through the Gesher Galicia-Gratz College partnership: "THE PATH TO MODERNITY: The Jews of Galicia." To pre-register, please contact Lori Cohen (lcohen@gratz.edu). For the beginners and seasoned genealogists from around the world, the course explores the social and cultural transformation of Galician Jewry drawing on unique material. To find more about the topics please click here.
---
Gesher Galicia is a partner of the following organizations: