Przemyśl Identification Project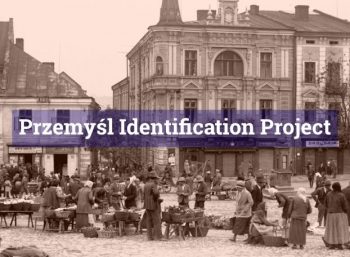 Gesher Galicia is carrying out an extensive, long-term operation to identify 577 Jewish record books of unknown origin housed in the Przemyśl State Archive in Poland, in a project launched on October 30, 2019.
Involved are index books of vital records (births, deaths, marriages), including some index books of unspecified type, as well as a few sets of community records. While the dates and most of the record types pertaining to each register are known, there is no information about their geographic origin. Most of the books, though, are presumed to be from towns in the former Galicia. We are confident that identifying the source of each of book will lead to interesting genealogical discoveries for Galician researchers.
A complete list of the index books in the project can be found within the online inventory for Fond 154 of the Przemyśl State Archive, in the "Inventories" section of the Gesher Galicia website.
The project, which has been approved by the Polish State Archives, will be managed by Gesher Galicia's "Przemyśl Identification Project" secretariat in Poland and carried out in cooperation with the Przemyśl State Archive.
Gesher Galicia members will be given an exclusive opportunity to participate in the identification process and to advance the knowledge of the genealogical community. If you are not a member of Gesher Galicia and wish to take part in the Przemyśl Identification Project, you are very welcome to join, using this link.
New identifications of these presently unknown books will be announced publicly, at regular intervals, and the knowledge shared with the Przemyśl State Archive.
<< Back to the Overview of Gesher Galicia's Research Projects