(Archiwum Państwowe w Rzeszowie)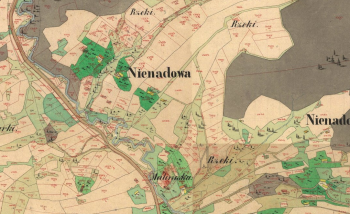 Below is a PDF file listing all the cadastral maps held in the Rzeszów archives.  Gesher Galicia is acquiring copies of these maps for our Map Room as part of our Galician Archival Records Project.  Cadastral maps for the former Austrian province of Galicia are scattered between many archives in Poland and Ukraine, including (but not limited to) those in Lviv, Ternopil, Przemyśl, and Kraków.
The maps are digitized by the archives in sections.  Gesher Galicia "stitches" these components to create one large-scale, high resolution map available online.
If you are interested in sponsoring a project for your ancestral Galician town so we can acquire more maps and records, read more about our project and funding model here: http://www.geshergalicia.org/projects/garp/ or write to us at: info@geshergalicia.org.